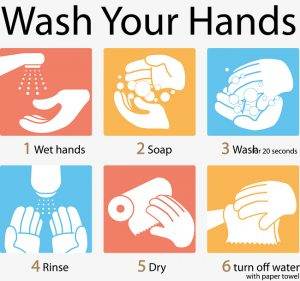 In addition to the CDC recommendations for frequent handwashing, maintaining a distance of six feet between people, and coughing into one's upper arm rather than hand, here are some tips to enhance your quality of life while remaining home.
Maintain normal routine as much as possible. Wake up and go to bed at the same time every day, eat regular healthy meals, practice personal hygiene regularly, work and home school remotely on a regular schedule, practice faith remotely.
Use technology (when available) to communicate with family, friends, loved ones. Phone, Skype, FaceTime, videoconferencing are all good options.
Participate in virtual groups as offered, such as online support, chats, common interests, professional presentations and webinars.
Try to limit times of education about the pandemic. Once in am and once in pm (not too close to sleep time, however) from reliable sources is best. We need to absorb this in "bite size" pieces, and not saturate ourselves.
Take advantage of telemedicine as offered from your health care providers. This limits all of our exposure to the virus.
Maximize telecounseling/teletherapy as offered by your providers-mental health preservation needs to also be a priority right now.
Continue to intersperse your daily routine with interests/hobbies that provide pleasure—in other words, balance with self-care activity.
Catch up on social media: improve your presence/visibility on Linked In, Facebook, Instagram, etc. Positive and inspirational posts only!
Dig deep and expand your horizons-learn a new skill, revisit and redevelop an old skill by tapping into tutorials, You Tube, etc.
Exercise-walk, jog, hike, in-home videos of choice. Don't minimize the need for fresh air whenever you can.
Volunteer if you can—pick up groceries or take out, medications and vital necessities for those who are unable.
Share positive or creative/inspirational ideas—we all need hope and laughter during this time!